LOVE letters
LOVE letters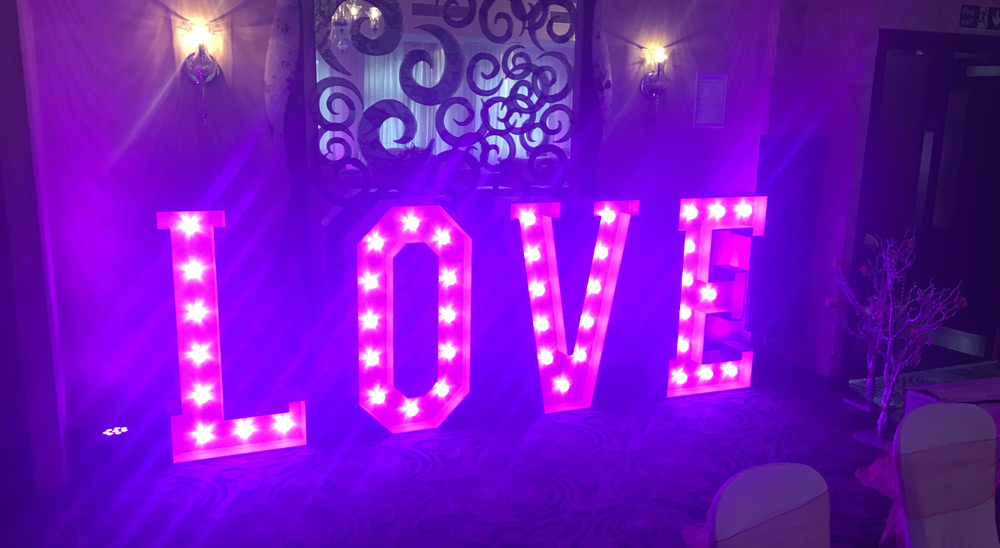 Show how much your partner means with these fabulous 4' high 'LOVE' letters!!!
They can be set to a wide range of different fixed colours... alternatively they can scroll through different colours with the aid of a small supplied control unit.
Please see below for pricing:

Our Events... Who We've Worked With... Who Was There...