Microphones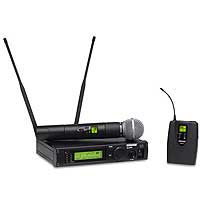 We supply a range of wired microphones (Industry standard Shure SM58), and wireless microphones (Sennheiser EW100).
Shure wired microphone - £15.00 each.
Sennheiser wireless microphone - £40.00 each.
Microphone Stands - £10.00 each.
If being supplied without any other services, a £75.00 delivery, setup and collection fee is charged.

Our Events... Who We've Worked With... Who Was There...