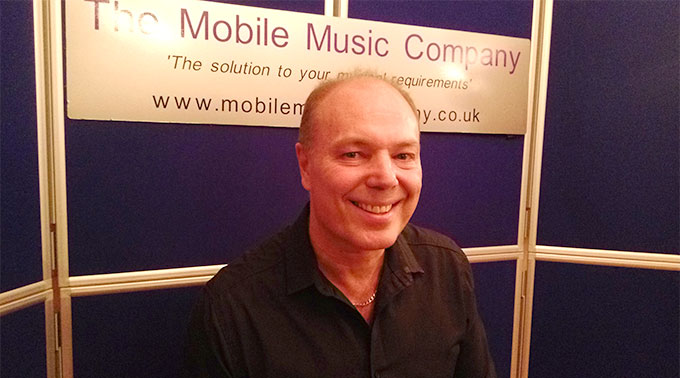 Tony is a very experienced and versatile DJ, having been in the industry for over 25 years, providing musical entertainment at some of London's finest venues including Buckingham Palace, Chelsea Barracks, Grosvenor House, The Park Lane and Regents Park Hiltons, The Dorchester, Old Billingsgate, Lords Cricket Ground, The Bloomsbury Ballroom, The Tower Hotel, The Docklands Radisson Edwardian Hotel and The Docklands Four Seasons Hotel. He also regularly appears at some of the grandest venues in the Home Counties, such as Down Hall, Parklands, Fanhams Hall, Hanbury Manor, Luton Hoo, Ettington Park, The Grove, Brocket Hall and Sopwell House.
Since 2013, Tony has DJ'd each year at the Daily Mirror Christmas Parties and the Daily Mirror sponsored Labour Party Annual Conference After Parties, which have been held at presigious venues in Brighton, Liverpool and Manchester.
In 2007, we sent Tony to Paris for The O2 sponsored England Rugby Team "After World Cup Final Party", where the guests included Princes William and Harry.
Tony was also the DJ at actress Lucy Speed's wedding (of Eastenders and The Bill fame) and at Sheryl Gascoigne's Book Launch Party.
Tony has appeared on stage with Alexander O'Neal, The Drifters, Heatwave, Bjorn Again, Chas & Dave, Angie Brown, Paul McKenna, Brandon Block, Barbra Windsor, Alison Limerick, Mark Lamarr, The Dreamboys, Lance Armstrong, Nicholas Parsons, The Artful Dodger, Mike Read, and Christopher Biggins.
Tony has retained his passion and enthusiasm for DJing and he likes to provide personal touches ensuring that special occasions and corporate events are memorable for clients and guests alike. He has a vast music knowledge, reads crowds well and has a canny habit of knowing the right moments to slot in tracks from client's playlists! With a background of presenting radio programmes, Tony will also link the various aspects of an event in an articulate and eloquent manner.