White Disco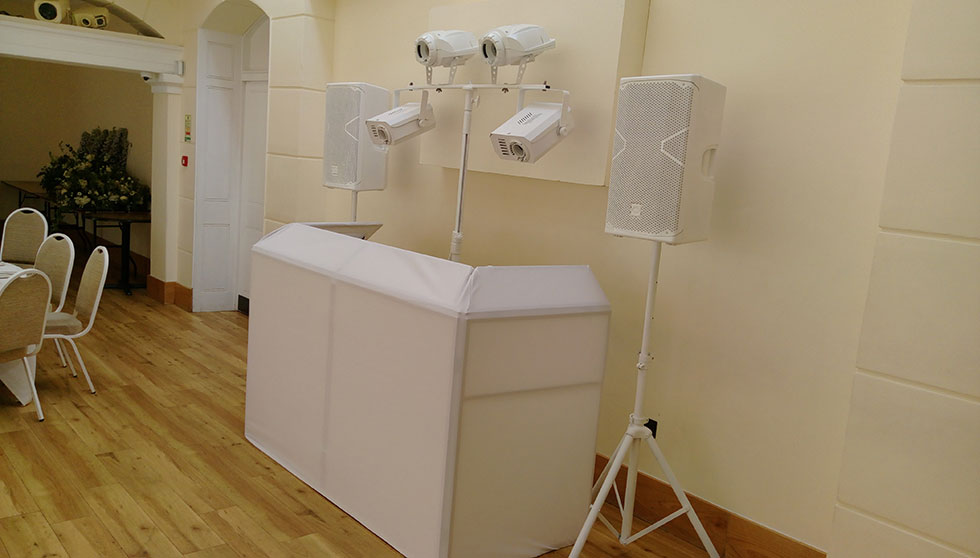 The concept of a 'completely white' disco has come from many years of supplying discos into venue suites and marquee events where the colour theme for the event has either been white, cream, pale yellow, pale lilac, or pale blue... everything looks beautiful, everything is subtle and muted in tone... and then we bring in our disco with black loudspeakers, black DJ booth, black lighting stands and black disco lighting units... it just looks 'so out of keeping' with the event colour scheme that the client has thought so carefully to create!!!
The 'White Disco' is the solution to this issue... all of the components used in the disco are white in colour... that includes the loudspeakers, the loudspeaker stands, the DJ booth, the lighting stands, and the disco lights... even all of the cabling used is white!!!
The 'White Disco' provides a level of 'subtle sophistication' for appropriate events where the 'look' of the evening's entertainment needs to blend into the colour scheme of the day.
We can even accent the disco by the placing of coloured lighting behind the white DJ booth in order to completely match the day's colour scheme with the look of the evening's entertainment.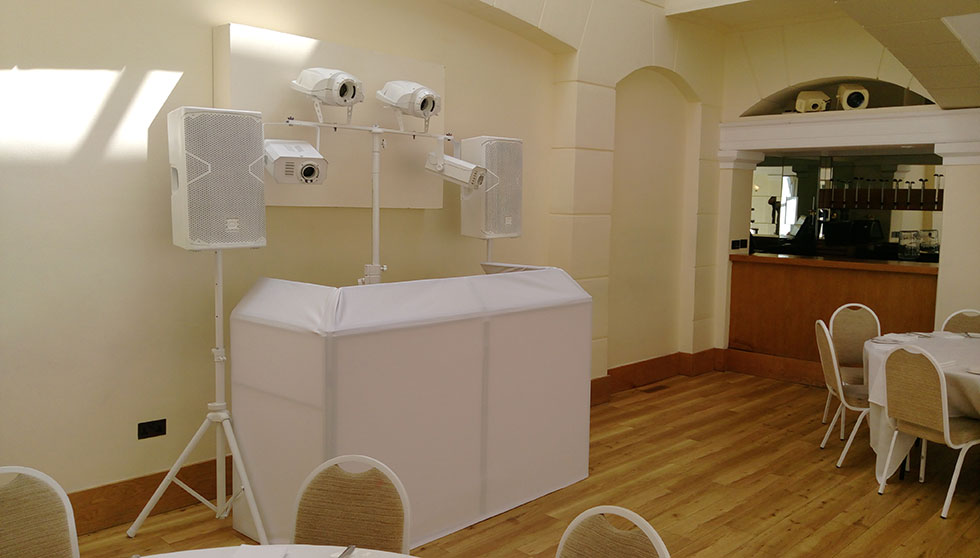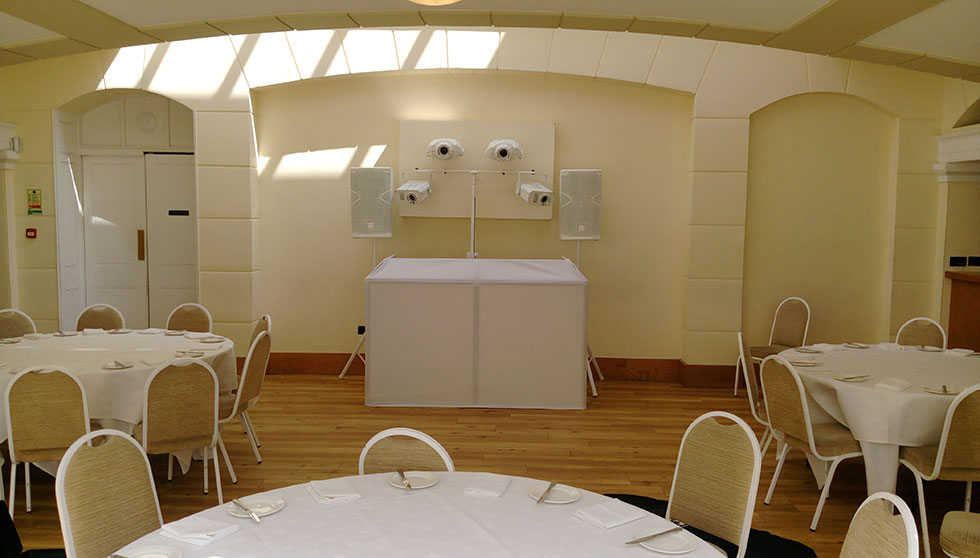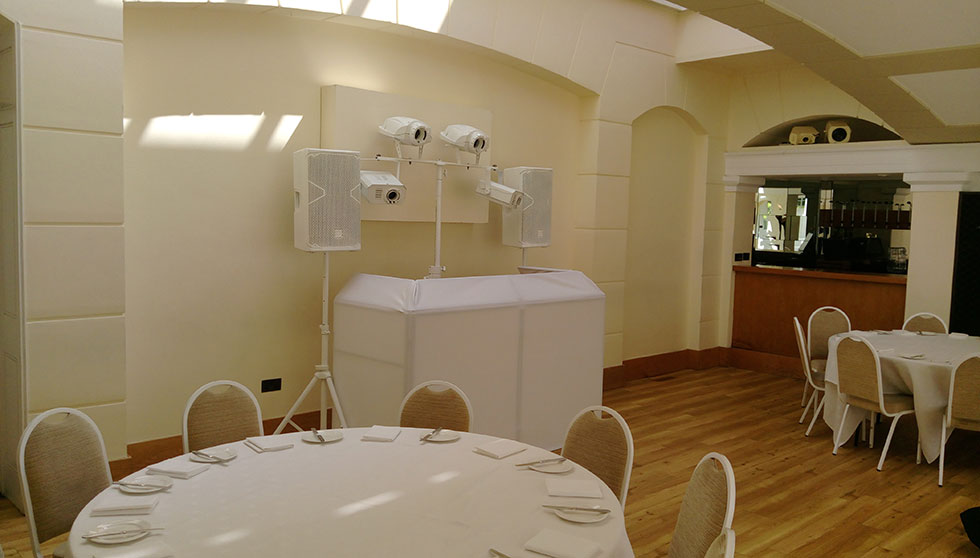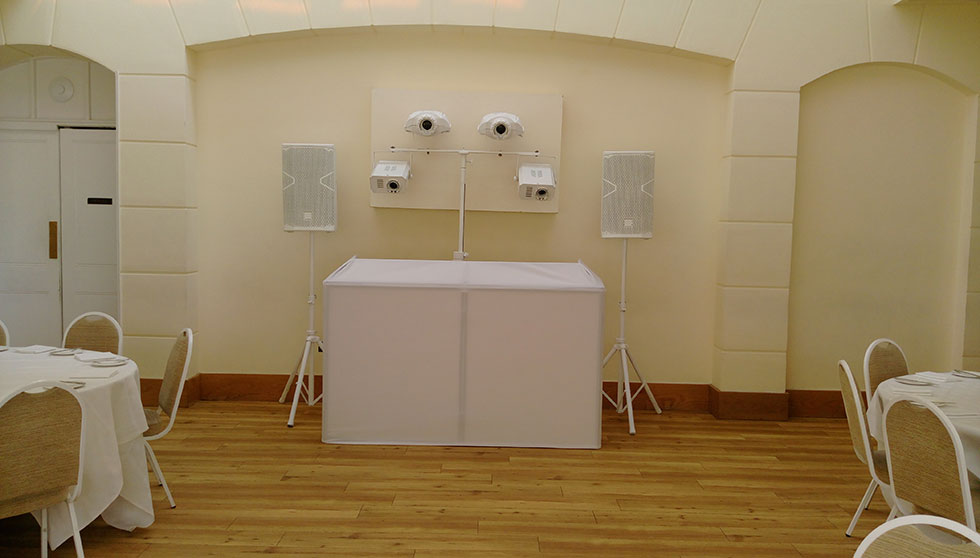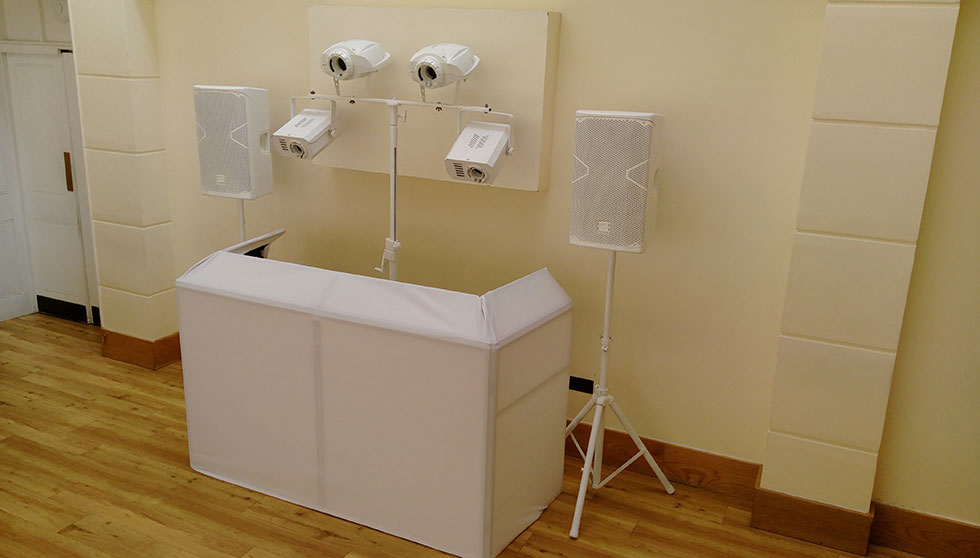 Our Events... Who We've Worked With... Who Was There...